Friday, October 18th, 2013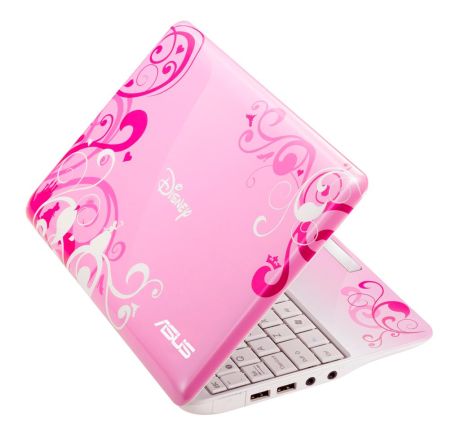 By Carolyn Yeager
In January 2011, I featured a Letter of the Week from Hailey S. In November the same year I featured two more, from Shelby and Sarah. Now I have received three more complaints about this site from (another?) Hailey, a Katie and a Lauren — right in a row.  Thank you ladies!
But it's an odd thing — the latest three were all sent from the same computer. And with an email address that ends in the same edu., which I won't reveal. I'm not even sure it's legitimate … that is, a real school.  Could these young ladies be friends conspiring together in writing their comments? Could they even be the same person using different names and slightly different email addresses?
The content and point of view is similar, but written in different ways. You will find that "belief" and "believing"  are the major basis for, well, believing the "holocaust." These comments are also similar to the earlier ones I published from Hailey S, Shelby and Sarah, although better written and thought-out. So I could reply to them all together, but since they are written to three different blog articles they appear on different pages. This is why I decided to reply to them here, under the title of "More Letters of the Week."
First, from Hailey, who sent her comment to "Elie's Adventures in Buchenland" on Oct. 14:
I find the trivialization of the Holocaust extremely disgusting. It maybe that some don't believe that Elie Wiesel was an actual part of the Holocaust, but that does not mean anyone has the right to make fun of or make light of a horrific historical event. An event that almost entirely wiped out an entire group of people. There is an amount of dignity that must be maintained when dealing with this horrific time in history.
I already replied to Hailey on that page, so I'll just say here that she's free to express her feelings but I hope she understands that that is all she's doing. Hailey has been indoctrinated into believing that "Holocaust survivors" are telling the truth about their "horrific" suffering and that "an entire group of people [by which she means Jewish people] were almost entirely wiped out." Honest research has shown otherwise, but Hailey prefers to ignore this research.
The second comment is from Katie, who sent her comment to "Elie Wiesel Was Not in Buchenwald Made Simple" on Oct. 16:
I think that there could be a logical explanation to explain the holes in Elie's story. I cannot bring myself to believe that someone would fictionalize a story on the holocaust and its terrible events. When someone under goes a traumatic event they will most likely not be able to remember every detail perfectly therefore he may have been confused on the dates and times. Elie has also grown older in age which also may make it difficult for him to remember. His book Night, is very detailed and descriptive which makes it difficult to believe that he could make those events up. This blog also states that Elie has not been asked to explain his discrepancies in his "tale". Could it possibly be because there is no solid proof to question his story? And if he wasn't actually a survivor than his book is still an incredible account of a Jewish person in the Holocaust and is still educational and provides people with an insight to the terrible things that happened.
Poor logic here. Katie says, "I cannot bring myself to believe …" — she is also putting her belief first. How many times can we repeat that reality is not about belief.  It's about facts and evidence. Belief belongs in religion — in this case the religion they have all been brought up in: Holocaustism.
Katie brings up belief a second time, saying in essence that after reading  Night, she finds it "difficult to believe that he could make those events up." But Wiesel is primarily a fiction writer and has made up lots of stories about Jews; in fact Night was for a long time listed and sold as fiction! Good fiction makes us believe it's real even when we know better.
As to the "logical explanation" Katie thinks could be found, she doesn't come up with one. Illogically, she says that Elie was traumatized and thus not able to remember well. But Elie has always said he waited for 10 years to write his book so that he would have a clearer mind about it. Her other "logical explanation" is: Elie is now elderly and has a poor memory, thus he gets mixed up on dates and times. But Elie wrote Night in 1955, and it is in this book that the problems exist — the book itself is inaccurate and inconsistent. Since that time he has continued to say different things — inconsistent things.
Katie's final remark falls back on what the bulk of "Holocaust" defenders come up with: Even if he wasn't a survivor, it's still an "incredible [fictional] account" providing an insight into the terrible things that happened. How does he know what happened if he wasn't there? He made it all up, taking the framework for what others had already said about it.  Stop defending this multi-millionaire shyster, Katie.
Third, is Lauren, who sent her comment to "Ken Waltzer inadvertently supplies proof that Elie Wiesel was not at Buchenwald" on Oct. 16:
I find this constant speculation about the validity of the Holocaust and its survivors extremely disturbing. The Holocaust was not a glamorous event, therefore, I find it hard to believe that someone would make up a story about being a victim of such tragedy. While I realize that many people would consider my opinion to be a 'too optimistic' view of human nature and morality, there is a lot of information to support the fact that Elie Wiesel was at the camp without the information that Mr. Waltzer is supposedly with-holding.
Once more, we find the belief mode: "I find it hard to believe that someone would make up a story…" Why? Hundreds of fake survivors have done so. What does it take for you to give up this childish belief in a religion of sadistically persecuted Jews?
You say it is not a glamorous event … but for ordinary "non-glamorous" Jews it is the ultimate stardom, and a very lucrative source of money too. Not only from the books they write, but also from the talks they give on the "speakers circuit" — and how they love all that respectful attention. They also love fooling so many Gentiles.
You say "there is a lot of information to support the fact that Elie Wiesel was at the camp …" No, there isn't! This entire web site is devoted to showing that the alleged "information" is false or simply does not exist. Yet you cling to your belief in the non-existent. That is religion, not history, Lauren.
You are also mis-stating the case when you say Mr. Waltzer is withholding information. He is withholding nothing, for he doesn't have the information he claims. Your Mr. Waltzer is another fraud who's been caught in his frivolous promises. I know it's tough for you to accept. But logic should tell you that if Waltzer had the information he would have put it out there already. He is embarrassing himself as a university professor by remaining silent and not publishing it. In failing to do so, he is proving my point  …  not yours.
Well, young ladies, thanks for your written words. They are a treasure. You are of course welcome to write again, but I caution you that I expect you to address my replies to you in some way. If you just write more of the same I probably won't publish it. I don't want to bore the readers. So step up to the plate!
Category Featured | Tags: Tags: belief vs evidence, Buchenwald, Elie Wiesel, history vs religion, Holocaustism, Kenneth Waltzer, Letter of the Week,
Social Networks: Facebook, Twitter, Google Bookmarks, del.icio.us, StumbleUpon, Digg, Reddit, Posterous.